The Doolin Writers' Weekend takes place annually in January and is an eclectic mix of workshops, readings, music and food and has something for every level of writer from beginners to expert wordsmiths and lovers of literature alike. 'Doolin has long been associated with the arts, providing inspiration for musicians, painters & writers. Many of the greats spent time in Doolin, including JM Synge, George Bernard Shaw & Dylan Thomas and each spring Hotel Doolin invites the best of Irish writers back west.
Hotel Doolin is delighted to announce Doolin Writers' Competition 2019. This years judges will be Danielle McLaughlin Short Story, Annmarie Ní Chuireann Poetry and our new category for Poetry Film will be judged by Dave Lordan. There is €2500 in prize money in total and a beautifully commissioned hand carved sculptor from local artist Shane Gilmore for each winner. The winner in each category will also be invited to attend and read their story at the festival with accommodation and lavish hospitality provided. Full details at www.doolinfestivals.ie
Meanwhile Hotel Doolin has confirmed the weekend of the 25th-27thJanuary for the 7thAnnual Doolin Writers' Weekend is in association with UL creative Writing. We'll have workshops, readings, advice from industry insiders, music sessions, open mic and of course wonderful food and hospitality from the Hotel Doolin Team all weekend long. The 2019 programme will be released in the autumn. A weekend ticket includes entry to all workshops, readings, events and gigs over the weekend.
'It's a great opportunity for aspiring writers as well as literary fans and established authors to get together and mix, as Anne Enright, Irelands Laureate of fiction says, "there is no VIP room in Irish Literature," and this is true also for the Doolin Writers' Weekend, one of the key aspects of the festival for us is that it has the feel of a community with people joining us here every year and just picking up where things left off, audiences and artists feeling at one and enjoying the communal spirit of the weekend.' Donal Minihane- Event Organiser- Hotel Doolin General Manager
'Doolin has long been associated with the arts, providing inspiration for musicians, painters & writers. Many of the greats spent time in Doolin, including JM Synge, George Bernard Shaw, Dylan Thomas, Augustus John & Oliver St. Gogarty. Post-crash Ireland is on the cusp of a new literary boom and we look forward to welcoming a new wave of bold and original writers to Doolin.'
2019 Judges
AnneMarie Ní Churreáin
ANNEMARIE NÍ CHURREÁIN is a poet from North West Donegal. She has been awarded literary fellowships by Akademie Schloss Solitude (Germany), Jack Kerouac House (Florida) and Hawthornden Castle (Scotland). Her work has been published in Poetry Ireland Review, The SHOp, The London Magazine, Agenda Poetry Journal and The Stinging Fly.In 2016, Annemarie was the recipient of a Next Generation Artists Award from the Arts Council of Ireland. In 2017, Annemarie was appointed to the Writers In Prisons Panel co-funded by the Arts Council & the Department of Justice, Equality and Reform. She is second place winner of the 2017 Red Line Festival Poetry Award. BLOODROOT is her debut collection.
Danielle Mclaughlin
Danielle McLaughlin's stories have appeared in various journals, newspapers and anthologies, including The New Yorker, The Irish Times, Southword, The Penny Dreadful, Long Story Short and The Stinging Fly. They have also appeared in various anthologies, such as the Bristol Prize Anthology, the Fish Anthology and the 2014 Davy Byrnes Anthology, and have been broadcast on RTE Radio 1 and BBC Radio 4. She has won various awards for her short fiction, including the William Trevor/Elizabeth Bowen International Short Story Competition, the From the Well Short Story Competition, The Willesden Herald International Short Story Prize, The Merriman Short Story Competition in memory of Maeve Binchy, and the Dromineer Literary Festival Short Story Competition. Danielle was awarded an Arts Council Bursary in 2013. Her debut collection of short stories, Dinosaurs On Other Planets, was published in Ireland in 2015 by The Stinging Fly Press and in the UK in 2016 by John Murray. The collection was shortlisted for the Bord Gais Energy Irish Book Awards 2015 in the Sunday Independent Newcomer of the Year category. She lives in County Cork with her husband and three young children and is currently working on a number of new short stories and a novel.
Dave Lordan
Dave Lordan is a renowned writer, teacher, editor and creativity-in education advocate and the first writer to have won all three of Ireland's national prizes for young poets. Necessary Fiction named him "the most intransigently indefinable, and indispensable, of contemporary writers", while the Irish Times found his work to be "as brilliant on the page as it must surely be in performance". His most recent publications are the "preposterously original" short fiction collection First Book of Frags and the popular poetry collection Lost Tribe of the Wicklow Mountains. He is also editor of the acclaimed Young Irelanders anthology of new Irish fiction and in 2016 will edit the Strange Times Strange Tellers multimedia anthology of work by participants in his Experimental Fiction multimedia writing workshop at the Irish Writers Centre in Dublin.
As well as West Cork Literary Festival, Dave recently provided workshops for RTE, the Irish Film Institute, Dublin City Libraries, Ledbury Poetry Festival, Courthouse Arts Centre, The Irish Countrywomen's Association, Youthreach, Youthspeaks, Children's Books Ireland and numerous other schools, institutions and festivals. He teaches creative writing at the Irish Writers Centre and the Big Smoke Writing Factory and he lectures on the MA in Poetry Studies at the Mater Dei Institute and at The American College Dublin. He is the researcher for the new RTE Poetry Programme, presented by Rick O'Shea.
For the Competition Terms & Condition Click Here
We are only taking online submissions this year no postal entries will be accepted. Please click the below submitable button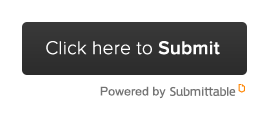 If you have any queries, please contact:
Donal Minihane
Hotel Doolin
Doolin
Co. Clare
065-70741111
sales@hoteldoolin.ie
Or Follow us on Facebook