The Doolin Writers' Weekend takes place annually in February and is an eclectic mix of workshops, readings, music and food and has something for every level of writer from beginners to expert wordsmiths and lovers of literature alike. 'Doolin has long been associated with the arts, providing inspiration for musicians, painters & writers. Many of the greats spent time in Doolin, including JM Synge, George Bernard Shaw & Dylan Thomas and each spring Hotel Doolin invites the best of Irish writers back west.
Hotel Doolin is delighted to announce Doolin Writers' Competition 2017 with a prize fund of €2500. Entries are now being accepted for Short Stories, Poetry and Flash Fiction and the closing date is January 13th 2017. This year Rita-Ann Higgins will judge the poetry competition, Sinead Glesson will judge the Short Story and E.M Reapy will judge the Flash Fiction Category.
Meanwhile Hotel Doolin has confirmed the weekend of the 3rd-5th February for the 5th Annual Doolin Writers' Weekend. Co. Clare with again play host to some of the country's leading writers.
Writers making their way west this spring include Mike McCormack, Sara Baume, Rita-Ann Higgins, Alan McMonagle, Karl Parkinson as well as Stinging Fly Editor Declan Meade, Editor of the Award winning 'Long Gaze Back' Anthology Sinead Glesson, literary agent Sallyanne Sweeney, commissioning editor of Harper Collins, Anna Kelly and many more to be announced.
'It's a great opportunity for aspiring writers as well as literary fans and established authors to get together and mix, as Anne Enright, Irelands Laureate of fiction says, "there is no VIP room in Irish Literature," and this is true also for the Doolin Writers' Weekend, one of the key aspects of the festival for us is that it has the feel of a community with people joining us here every year and just picking up where things left off, audiences and artists feeling at one and enjoying the communal spirit of the weekend.' Donal Minihane- Event Organiser- Hotel Doolin General Manager
'Doolin has long been associated with the arts, providing inspiration for musicians, painters & writers. Many of the greats spent time in Doolin, including JM Synge, George Bernard Shaw, Dylan Thomas, Augustus John & Oliver St. Gogarty. Post-crash Ireland is on the cusp of a new literary boom and we look forward to welcoming a new wave of bold and original writers to Doolin.'
2017 Judges
Rita-Ann Higgins
Rita Ann Higgins was born in Galway. She has published ten collections of poetry, her most recent collection Tongulish was received to great acclaim.
Tongulish, finds Higgins as intensively inventive and deliciously subversive as ever… The rebellious, innovative Higgins is one of his [James Joyce's] distinctive heirs. Like Joyce, she knows just how to beat up the English language and her use of mythology, Irish language and Ireland's past put her own inimitable stamp on her bang up-to-date present.' – Martina Evans, The Irish Times
Rita Ann Higgins's readings are legendary. Raucous, anarchic, witty and sympathetic, her poems chronicle the lives of the Irish dispossessed in ways that are both provocative and heart-warming.
Higgins has a talent for tuning into our everyday lives, making the ordinary border on the epic, suggesting something more sinister from the ostensibly mundane… Her language is rooted in the vernacular. She could be called the people's poet. – Colette Sheridan, Irish Examiner [on Tongulish]
E.M Reapy
E.M. Reapy is from Mayo, has an MA in Creative Writing from Queen's University, Belfast and was the founding editor of wordlegs.com. Her work has been published internationally and she has read at festivals and events in Ireland, the U.K., the U.S., Argentina, Australia and New Zealand. In 2013, she represented Ireland and was listed for the PEN International: New Voices Award. She was one of the writers featured in 'The Long Gaze Back: An Anthology of Irish Women Writers' and she received an Arts Council Literature Bursary to complete her debut novel Red Dirt which was published by Head of Zeus in June 2016.
Sinéad Gleeson
Sinéad Gleeson is a writer, broadcaster, critic who presents The Book Show on RTE Radio 1. She is the editor of three short story anthologies including The Long Gaze Back: an Anthology of Irish Women Writers, which won Best Irish Published Book at the 2015 Irish Book Awards. The Glass Shore: Short Stories by Women Writers from the North of Ireland was published in October 2016. Her non-fiction has been published in Banshee, Granta, Autumn: An Anthology for the Changing Seasons and Winter Papers. A short story appeared in the Looking at the Stars anthology. She is currently working on a book of essays and a novel.
For the Competition Terms & Condition Click Here
For Postal entries please post your submission to Doolin Writers' Competition Entry with a cover letter with your name, email address and contact number and with the €10 Fee in a cheque or Postal order form made payable to Hotel Doolin. Your name and contact details must appear only in the cover letter and not the story or poem.
For online submissions please click the below submitable button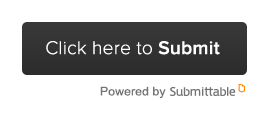 If you have any queries, please contact:
Donal Minihane
Hotel Doolin
Doolin
Co. Clare
065-70741111
dminihane@hoteldoolin.ie
Or Follow us on Facebook